Toronto being a diverse city, there are many options for bubble tea. Here are my top 5 choices:
Ten Ren's Tea
A worldwide bubble tea chain store. Usually this is my go-to bubble tea place because they are almost in every mall in Toronto. I recommend their green tea bubble teas. My favourite is Mango Green Tea Bubble Tea. Delicious!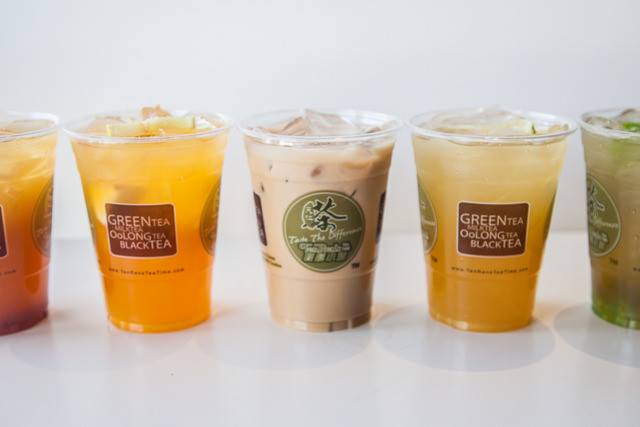 2. Go For Tea
This is a great hangout spot for a group of friends. They have a food menu and also a long bubble tea menu. Many options to choose from, so it can be overwhelming. My all time favourite here is the Very Very Mango Slush. It actually has pieces of mango chunks in the drink! Truly delicious.
3. One Zo Tapioca
This is a fairly new joint with just 3 locations in Toronto. They have a unique menu with specialty drinks and in-house tapioca. Their drinks are truly refreshing!
4. Coco Fresh Tea & Juice
If you like sweet drinks, you will love this place. If you don't, you can ask them to lessen the sweetener. This place has a wide selection of bubble teas and also fruit juices.
5. The Alley
Handcrafted tapioca and steeped whole tea leaves. Need I say more? Nothing gets more refreshing than this.